Even though it feels like I
just posted
about Early Summer sewing patterns, spring sewing is still on my mind. Here are some inspiration pieces that I've run across, mostly in catalogs, that have my creative wheels spinning:
Boden Alice A-Line Dress
. Is this not the perfect inspiration to get me going with
McCalls 7391
?
I am really into a structured top with skinny pants. I want to make some skinnies in white and gray this spring, probably using
Vogue 1439
, the same pattern as my favorite
red pants
. This little top would be great with them! New Look 6808 would be a great start for the top. Luckily, I already have the pattern. I would have to draft the roll neck, but it's basically the same as
this one
I made. It's just a rectangle cut on the bias.
Next up is a challenge: JCrew's
Scalloped shirt
. All this needs is a nice basic shirt pattern and some time with drafting paper. So pretty, and I like that the scallops aren't on the edge of the shirt, so I think it looks less little-girly.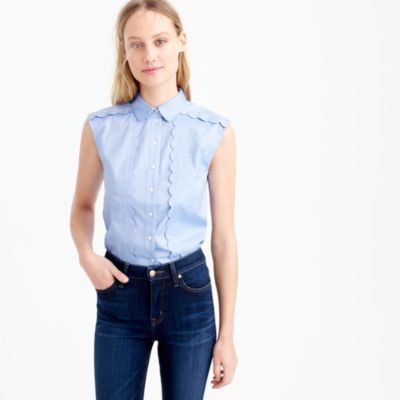 Ok. Here are some ideas for my embroidery machine. Both basic tops with some strategically placed stitching. We'll see if anything comes of these...
Embroidered Circles
Sleeveless Top and
Chambray Scalloped Top
with Grommets.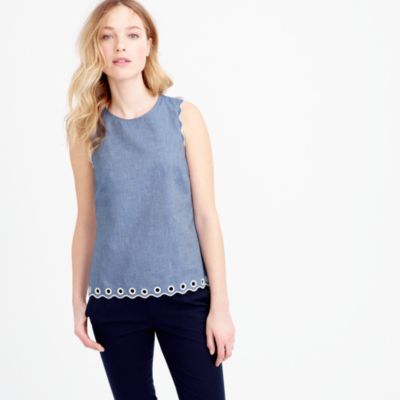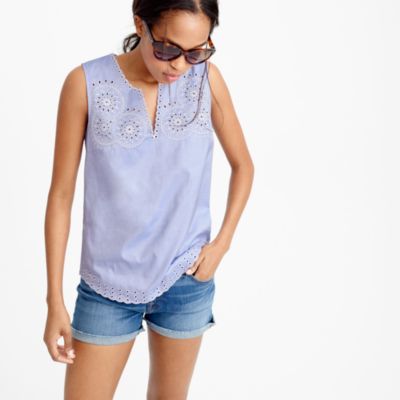 Of course, the essential shirtdress this season. There are patterns everywhere! This one is from Boden, and I love the sunny yellow print. The
Sophia Shirdress.
A pretty print blouse? Yes, please!
Dolly Top
from Boden.
I am so excited for spring sewing, I don't know what to start first.