Well, I just realized that this pattern is out of print, which is so sad! This is a great pattern, and it's kind of unique, not the kind of thing you can easily engineer from another dress pattern. It has a lot of great details.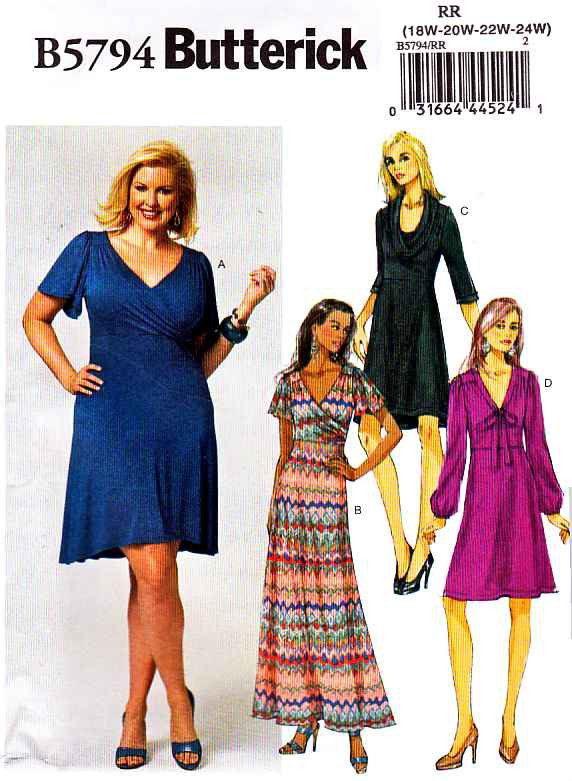 I made basically the black version with pink's sleeves, but I raised the neckline a couple inches (for warmth!) and added long cuffs to the sleeves instead of finishing them with elastic.
I raised the neckline a bit, because I have a store-bought sweaterdress with a low cowl neckline, and I am always cold when I wear it. I like the higher neckline for a dress that is supposed to be warm.
I am really happy with the sleeves and the gathers. They are both such fun details that make this dress so interesting.
The fabric is from the recently-closed Gorgeous Fabrics website. It is a different color of the same fabric I used for my
green Arenal
sweater top.
The only thing I would do differently if I make this again is lower the waistline one inch. It's in a strange place that's lower than empire-waist but higher than my natural waist.
Let's end on one more shot of those pretty gathers!